Publications
KVKs are publishing a Bi-annual News letter Pasumai Kathir to disminate our various activities. And also distribute the different Literatures in agriculture, horticulture, animal science, home science and other self employments for updating the recent technoloiges.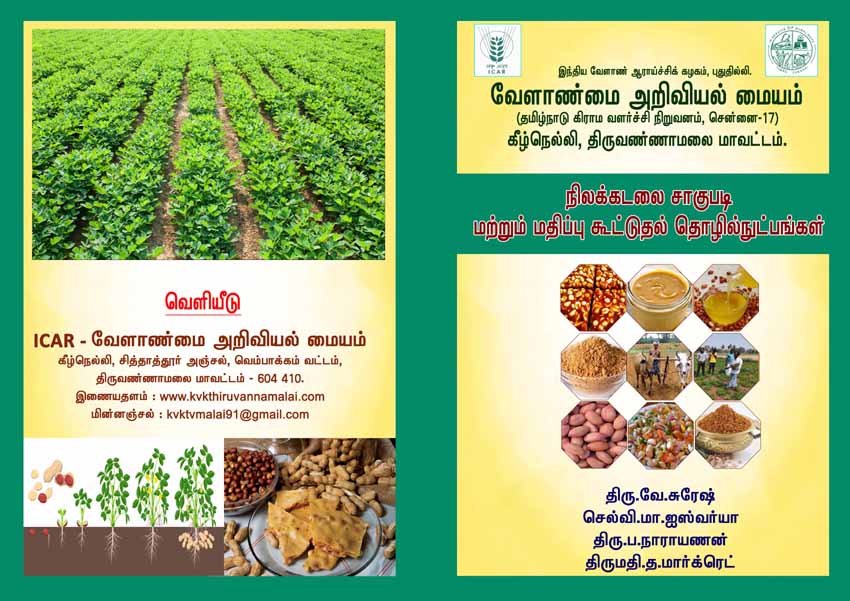 Literatures
A technical Literatures like pamphlets, leaflets, Booklets, posters are prepared for disseminting the recent technologies for the benefit of farmers.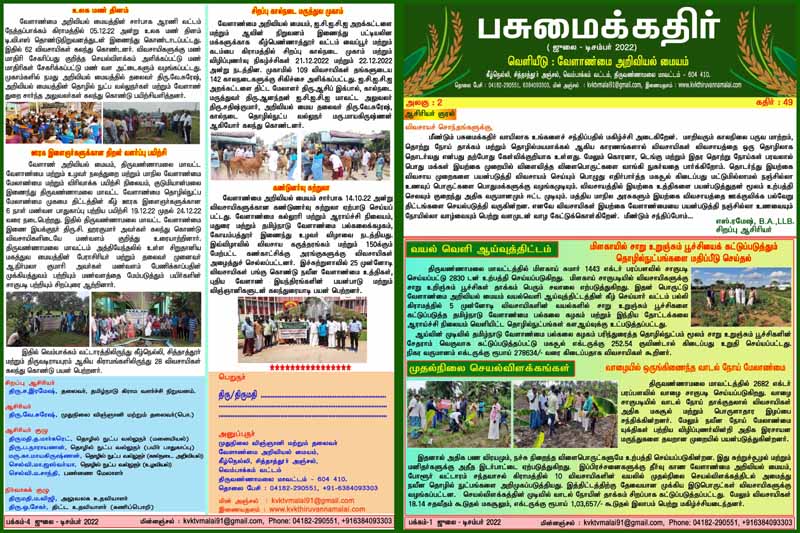 News Letter
KVK is releasing a Bi-annual News letter in local language for exposing our activities.
Technical Literatures
The list of pamphlets, leaflets, booklets are showed to the farmers in cereals, pulses, oilseeds, millets, dairy, goatary, value added productsfor updating the technical knowledege.