About Host Organization
Tamil Nadu Board of Rural Development (TNBRD) is a well known Non profitable NGO, registered under Societies Registration Act 1860, founded by Thiru.L.Vedapuri, an eminent professional advocate. He has dedicated his life for social upliftment of the rural farming community and neglected segment of the society. After his demise, Thiru.S.Ramesh an eminent advocate and social activist is administering all the activities of NGO. The organization is involved in various developmental activities in the field of Agriculture, Health, Education and Rural development for the past 40 years. It has also helping the rural poor by constructing rural infrastructure like road, hand pumps, rural health centres and developing entrepreneur in agriculture and allied fields since its inception.

TNBRD is mainly focused to create awareness among rural population on Education, Health and Rural Development in order to motivate the school dropouts by conducting special evening classes, conducting health awareness camps, health and hygienic habits by constructing free toilet on the backyard spaces of rural poor's home, laying of roads to connect between the remote villages, erection and installation of bore wells and plantation.

The NGO is operating in Thiruvannamalai, Villupuram, Krishnagiri districts in Tamilnadu. The NGO has various demonstration units at its farms viz seed production, vermicompost production, Azolla production fruit nursery, Food Processing Training center, mushroom production, honey bee rearing, goat rearing, backyard poultry rearing, fish pond, Japanese quail farming etc located in Thiruvannamalai and Krishnagiri districts.
Vision & Mission
To spread knowledge among the rural people on all matters related to the rural development in a popular way and attractive manner through suitable methods and agencies.
To conduct socio-economic programmes for the betterment and economic upliftment of rural people.
To initiate rural development activities like Construction of roads, Tree planting, Digging of wells, Desilting of tanks, Establishment of health centers and rural libraries for the welfare of rural people whenever necessary.
To co-operate with other funding agencies which are aiming for the promotion of civil, economic and cultural aspects of rural people.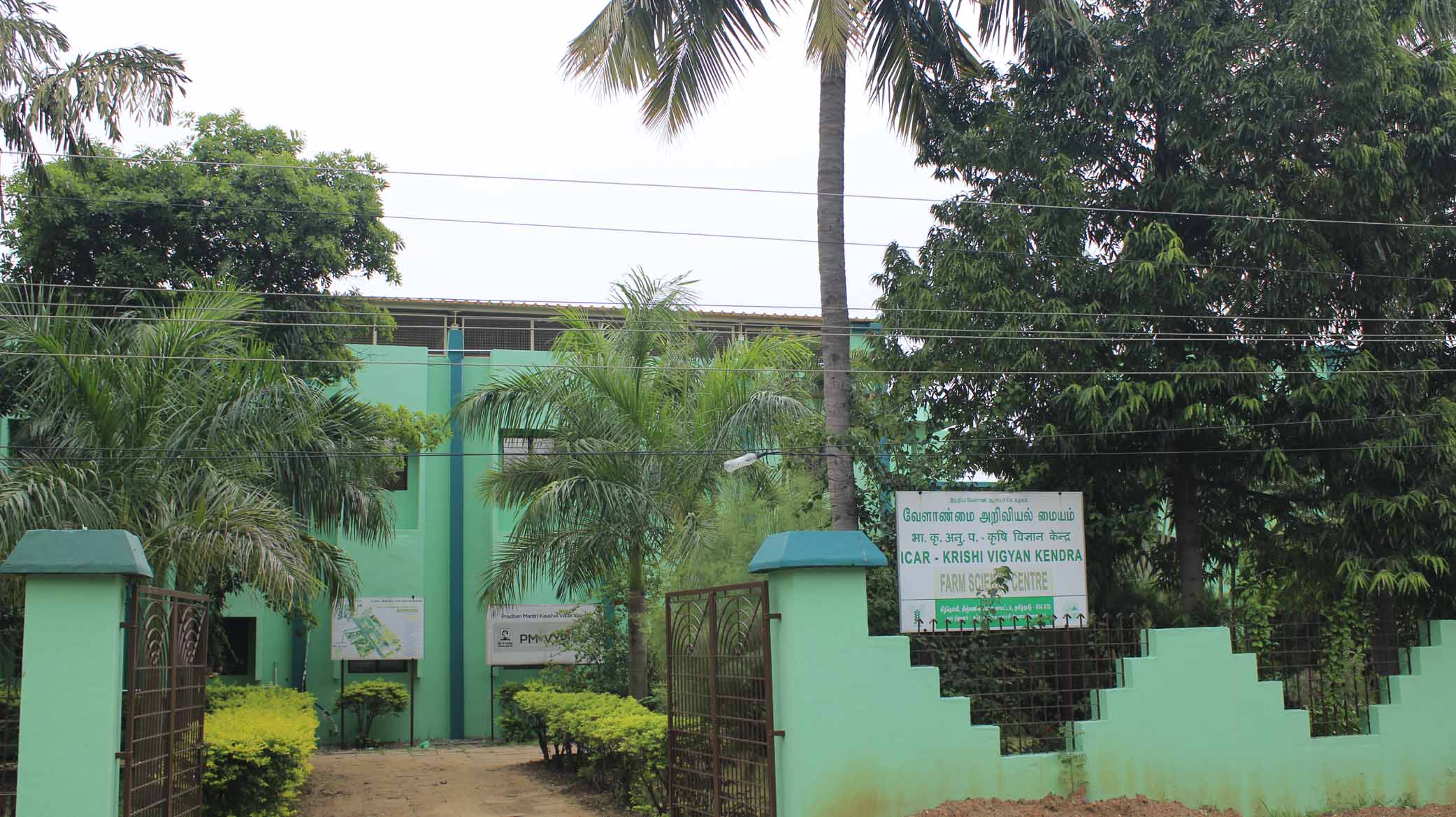 Thiruvannamalai
TNBRD is having ICAR Krishi Vigyan Kendra (KVK), at Kilnelli, Vembakkam block of Thiruvannamalai District.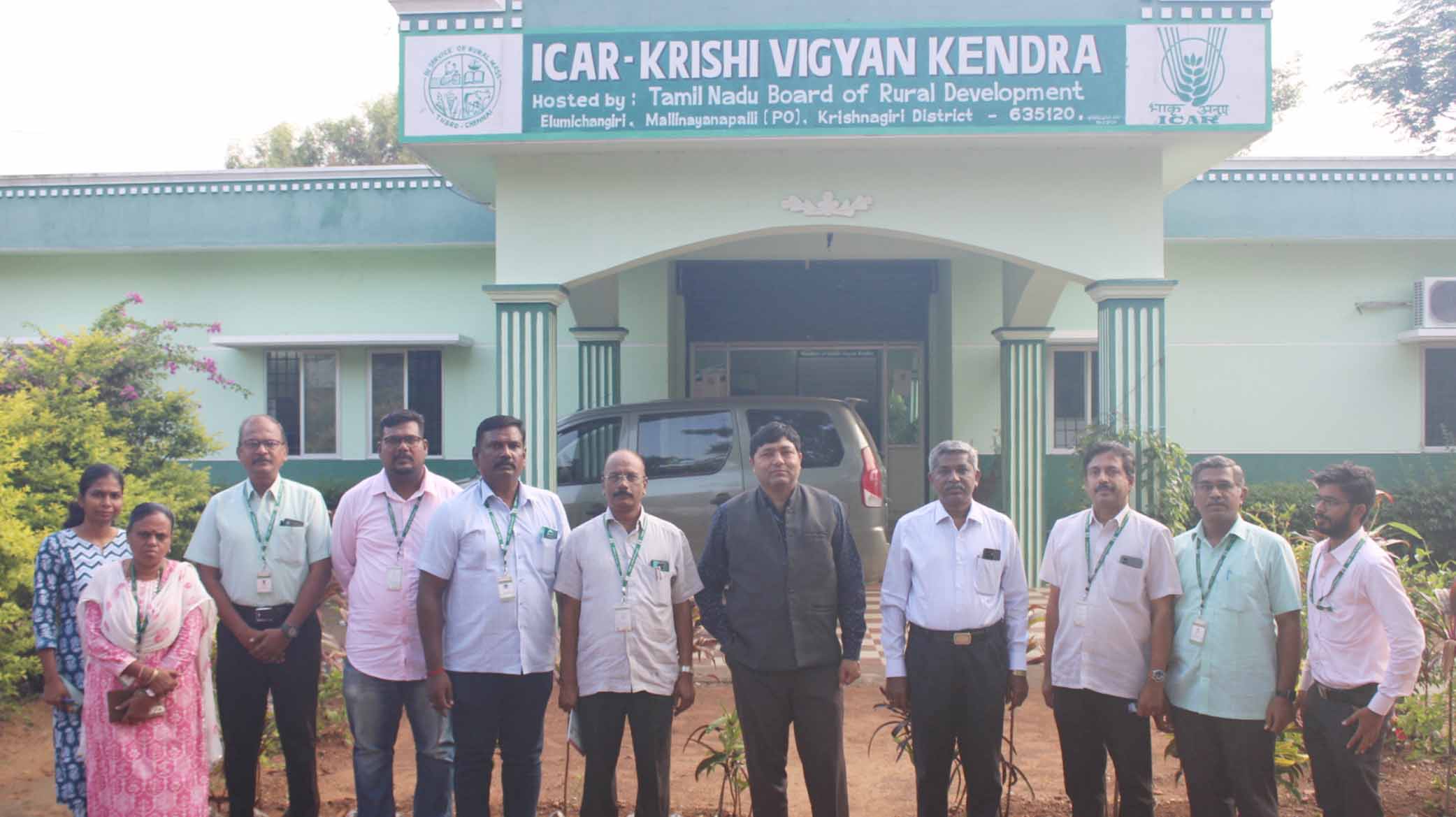 Krishnagiri
TNBRD is having ICAR Krishi Vigyan Kendra (KVK), at Eluminchangiri village in Krishnagiri District.
TNBRD was done most significant Successfull Projects to impart our various mandated activities for the benefit of the farmers.
National Agricultural Innovation Project on "Farming systems for livelihood security of small and marginal farmers in disadvantaged districts of Tamil Nadu" the project lead by the Department of Agronomy, Faculty of Agriculture Annamalai university, TNBRD have been implemented the project successfully in Thiruvannamalai and Villupuram district from 2008-2012 covering 300 farm families in Thiruvannamalai and Villuppuram districts.


Soil Health Management programme funded by Fertilizer Association of India, New Delhi covering 750 farm families in Thiruvannamalai district.


Village Development Plan funded by NABARD to 75 farmers in Arni taluk in Thiruvannamalai district.


Bio tech based income and employment generation programme for SC/ST population in Polur Taluk funded by Department of Bio Technology, New Delhi covering 270 farm families in the district.


Demonstration on Improved production technologies in groundnut and Groundnut + Pigeon Pea Intercropping system under NMOOP funded by Directorate of Groundnut Research, Gujarat covering 200 farmers in Thiruvannamalai district.


Capacity building for the Adoption of Technologies (CAT) and Micro Enterprise Development Programme (MEDP) funded by NABARD covering 225 farmers and rural youth across the district in agriculture and value additions.


Training on Quality seed productionin paddy to 160 federation farmers in Vandavasi taluk through NABARD and Department of Seed Certification, Thiruvannamalai.


Food Processing Trainings to small scale entrepreneur across the district through Food Processing Training Centre existing in KVK Thiruvannamalai for 50 entrepreneur in a year for ten years.


Supply of Vegetable special micronutrient product to farmers for the yield and quality impairment in solanaceous vegetable crops.


Under Coconut Development Board, the training conducted for developing technical skills, entrepreneur capacity, leadership qualities and communication skill to address the need of the coconut growers by covering 60 rural youths in our district.


Photos for activities of Projects